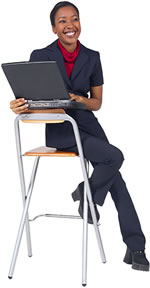 Our database driven web applications can take your website to the next level. Whether it is for email marketing, document management or customer interaction, we can make the internet work for you in ways you might not have realized. If your needs are different, we can custom build an application to suite your company.
Take a look at some of our products and then give us a call for a free consultation. Also, don't miss our Services section where you can find other great solutions like eCommerce and Content Management.
Use the menu on the left to learn more about our Web based Applications and feel free to contact us to learn more.